IMMERSE YOURSELF
IN THE CHARM OF THIS FAMILY-RUN ESTATE
A TAPESTRY
OF BEAUTY TO ENRICH THE SENSES
DAYS TO REMEMBER
FOR THE WHOLE FAMILY
true
false
normal
false
false
Welcome to Château Bela
The distinguished Baroque estate is an elegant and peaceful environment in which to relax and enjoy. 
A romantic destination
full of history…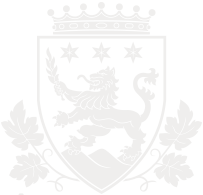 Explore the lush nature of the generous parkland of Château Bela, in the picturesque countryside of Southern Slovakia.
About the Estate
...draw inspiration
FROM THIS COUNTRY RETREAT
A place to breathe deeply, walk freely and feel renewed by nature.
true
false
small
false
historic luxury
SURROUNDED BY THE CHÂTEAU BELA VINEYARDS
More than a hotel, a destination with a modern approach to hospitality catering to your every need.
Sumptuous comfort
WITH LUXURIOUS DETAILS
Relax and unwind in our beautifully crafted bedrooms. 
Rooms and Suites
Enliven the Senses
MEMORABLE ACTIVITIES AWAIT
Fragrant garden. Terraces and views. A peace of mind you need to experience
Experiences
gradmidtop
Feedback from our Guests
People visit different places during their life. Many are beautiful and will appeal to you so that you want to go back there again. However, there are only a few where you really feel at home, and such a place is Château Béla. This place has such a charm and atmosphere that friendly people, service and food are just an extra bonus. Thank you all!
Our fairytale wedding at Château Béla will be an unforgettable experience and a beautiful memory not only for the two of us but certainly for all our guests, who felt fantastic thanks to the beautiful environment, excellent food and friendly staff. Brides who choose Château Béla will not be disappointed!
I have been here many times for work, but also privately, to enjoy the beauty of this fairytale place. The hotel is beautiful, and the surroundings charming. The service and staff are at a great level. I highly recommend it to everyone!
Great place for a romantic weekend or wedding. Spacious rooms decorated in a unique style, a beautiful garden, outdoor pool and really helpful staff. We had an amazing stay at Château Béla and can't wait to return next summer for our anniversary.
Eva Malacka, Vienna
Veronika Zátyiková, Nitra
Boris Bordács, Bratislava
Victoria Christopher, Berlin