indulge yourself
IN AN INSPIRING ENVIROMENT
discover
SLOVAKIA'S WINE COUNTRY
IMMERSE YOURSELF
IN THE CHARM OF THIS FAMILY-RUN ESTATE
A TAPESTRY
OF BEAUTY TO ENRICH THE SENSES
true
false
normal
false
false
Welcome to Château Bela
The distinguished Baroque estate is an elegant and peaceful environment in which to relax and enjoy. 
A romantic destination
steeped in history…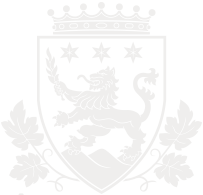 Explore the lush nature of the generous parkland of Château Bela, in the picturesque countryside of Southern Slovakia.
About the Estate
...draw inspiration
FROM THIS COUNTRY RETREAT
A place to breathe deeply, walk freely and feel renewed by nature.
true
false
small
false
historic luxury
SURROUNDED BY THE CHÂTEAU BELA VINEYARDS
More than a hotel, a destination with a modern approach to hospitality catering to your every need.
Sumptuous comfort
WITH LUXURIOUS DETAILS
Relax and unwind in our beautifully crafted bedrooms. 
Rooms and Suites
Enliven the Senses
MEMORABLE ACTIVITIES AWAIT
Fragrant garden. Terraces and views. A peace of mind you need to experience
Experiences