normal
true
small
Land really is the best art
- Andy Warhol
The environment in which the hotel is located is an essential part of our existence, our access to the services and products we offer. Our priority is to be authentic in everything, so our guests can have a real experience connecting all 5 senses. The nature that surrounds us complements this intention.
Nature & land
The Château Béla area is characterized by vast lowlands and beautiful greenery, which extends as far as the eye can see. Nearby lies the Paris swamps with an area of ​​almost 200 hectares, - the largest cane swamps in Slovakia. The richness of the fauna and flora suggests the high fertility of the surrounding soil. You can find the fruits of this country in most of our dishes.
right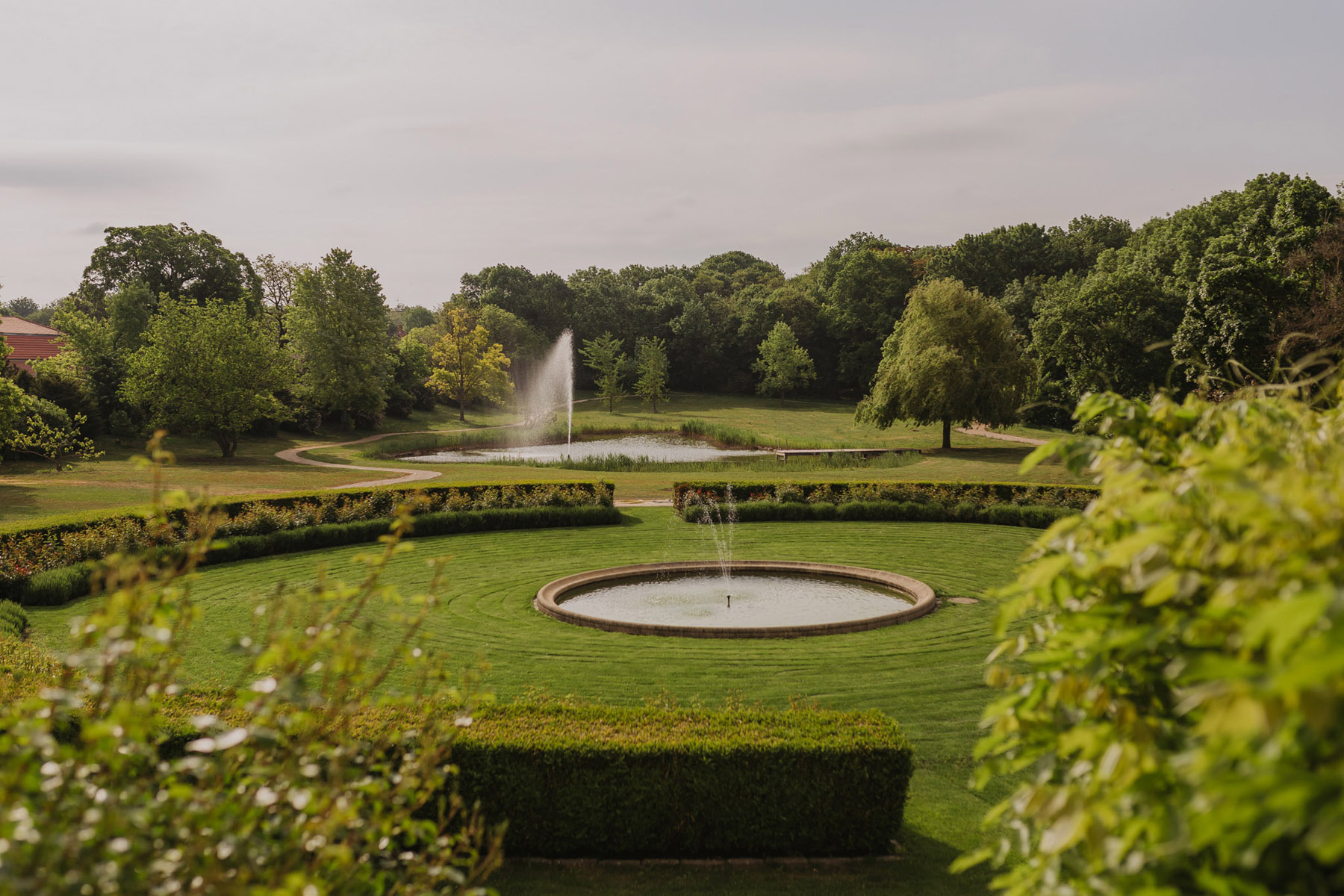 Park
The green area of ​​the land with the surrounding forest on which the Château is located extends up to 30 hectares. At present, 3.6 hectares are intensively maintained. This authentic park was designed by an English landscape architect 20 years ago. It is dominated by roses, boxwood, chestnuts, hydrangeas, lavender and flamingos.
Today, there are a total of 3,000 stems of various types of roses in the castle park. You will also find two vineyards, old fruit trees and a flower garden.
Try picnic in park
Gastronomy & nature
All dishes that our guests can taste during their stay also come directly from nature. We buy fresh honest meat exclusively from local suppliers. In addition to the skills of our chef, herbs and vegetables from our own garden also contribute to the excellent taste of our dishes. On the plate, you will always find fresh and fragrant ingredients that conjure up a real gourmet experience.
Discover Baldacci restaurant
right
Vineyards
Near the château, in the villages of Mužla and Belá are our vineyards, which are blooming under the careful supervision of enologist Miroslav Petrech. This is where our vineyards are grown, from which we produce wines, appreciated in Slovakia and abroad. You can also order wines in our e-shop.
Buy fine wines
Rose & herb garden
Discover our beautiful garden, which blooms every season. Stroll through the fragrant orchards and soak up the atmosphere like in the Tuscan countryside.
Discover garden