normal
true
normal
false
"Good food feeds the soul"
left
normal
Delicious gastronomy
The Baldacci Restaurant
At Château Bela, we take culinary art seriously. For us, good food starts with local breeders and growers. Fresh vegetables from our region are known throughout Slovakia for their quality, aroma, and taste. Our own herb garden is a guarantee of the excellent taste of every dish. Seasonal specialties and our award-winning wines will delight even the most demanding gourmets.
Opening hours
daily 12:00 - 22:00 (kitchen 21:30)
Reservation is required and available via phone or email. 
E: restaurant@chateau-bela.com    
T: +421 905 502 345
In order to provide a high standard of fine dining to all our guests, and to follow the "Smart Casual" dress code, we would like to ask you to respect the following rules for dinner:
For ladies: long trousers, jeans, elegant skirt and dress, round collar or piqué T-shirt or blouse, polo shirt or blouse, decent sandals, summer shoes or closed shoes
For gentlemen: long trousers, jeans, jacket, round collar or piqué T-shirt or shirt, fully closed shoes inclusive of sport shoes
No shorts, three-quarter trousers, flip-flops or slippers are allowed.
Discover MENU
right
medium
The best start to the day
Breakfast in the Salon d ´Or
Start your day in the quiet surroundings of Salon d'Or, where you will be accompanied by the sun's rays penetrating the interior and a beautiful view of the Château's garden during breakfast. Gain strength with a fresh, fragrant breakfast and step into the new day with a dose of energy and a good feeling.
| | |
| --- | --- |
| Time of serving breakfast |  From 7:00 - 10:00 |
left
normal
A quality moment for yourself
Lobby bar
In the Lobby Bar of Château Bela, you will find delicious whiskeys and rums from all over the world, quality cigars, premium spirits, and Château Belá wines of the highest quality.
Thanks to the pleasant atmosphere and comfortable seating, you can also enjoy a cup of quality coffee, afternoon tea, or cocktails from a professional bartender. Visit us and enjoy peaceful moments full of delicious tastes.
Opening hours
Thursday - Friday 14:00-24:00
Saturday- Sunday 10:00-24:00
Reservations and questions:
E:  restaurant@chateau-bela.com  
T: +421 905 502 345
right
normal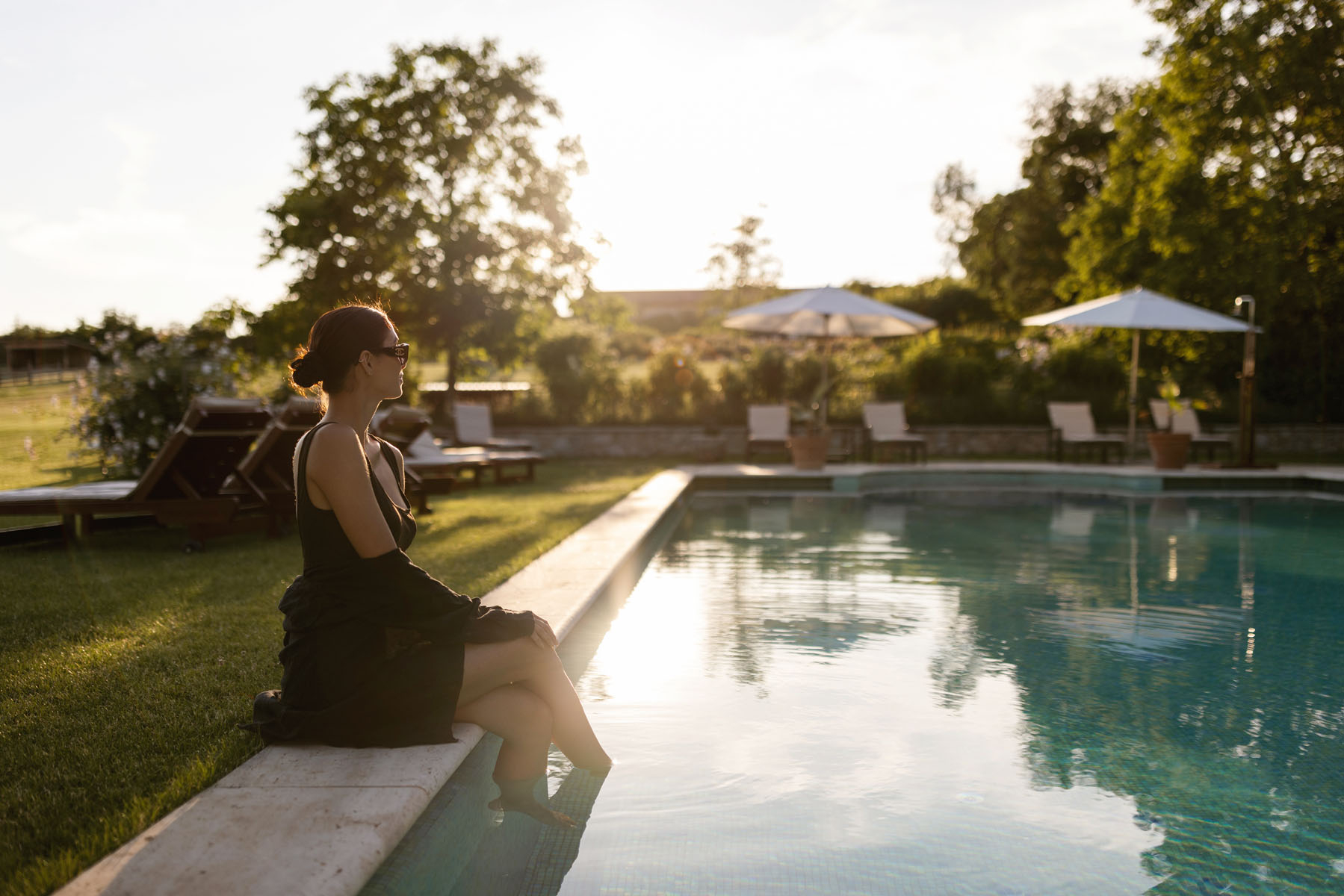 Taste the summer at the Château
Pool bar
During the summer months, a pool bar with refreshments is available for our guests right by the pool. Thanks to chilled drinks and drinks within reach, you can enjoy undisturbed relaxation on the deckchairs throughout the day.
left
normal
Rustic place
Vinoteca Restaurant
The restaurant offers Château Belá wines and typical regional dishes, which can be enjoyed in front of the fireplace or on the refreshing terrace overlooking the courtyard of the Château. Guests have the opportunity to taste wine by the glass and choose a menu to go with it from the menu of seasonal or popular dishes, as well as classic international dishes..
right
normal
Recognized worldwide
V Château Belá wines
Wine production at Château Bela dates back to the historical period of the Roman Empire. Today, our vineyards are under the careful hands of renowned domestic and foreign winemakers Miroslav Petrech and Egon Müller. Since 2001, we have specialized in the production of the finest types of Riesling and Cabernet Sauvignon. During your stay, we will be happy to offer you the best wines from our collection
More about the wines
Current events and stays
FULL OF TASTES
Experience moments full of gastronomic specialties